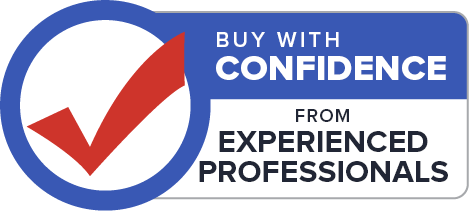 DSC PowerSeries NEO HS32119CP01 Kit
DSC PowerSeries NEO HS32119CP01 Kit
What you get:
Alarm panel cabinet
HS2032 control board
16.5V 40VA power transformer
12V 4A Backup battery
HS2LCDRF9ENG Keypad w/ built-in transceiver
SD15W 15 Watt Indoor dual tone siren
4 - Alarm system warning decal stickers
PowerSeries NEO is DSC's newest line of quality security systems that offers a wide range of hardwired solutions and DSC's new PowerG series of wireless devices. This makes the PowerSeries NEO the most comprehensive hybrid security system in the industry. The NEO systems can be used in residential applications or can also be scaled up to meet large commercial applications.
The HS32119CP01 features our most popular model in the Neo lineup. It's the second smallest of the 4 panels in the NEO spectrum and is perfect for most home or small business installations. The kit includes the HS2032, which starts with 8 hardwired zones on the panel. If you need more than 8 hardwired zones, you can expand them in increments of 8 using the HSM2108 expansion modules. You can also get up to 32 wireless zones from the HS2032NK. And the kit comes with an HS2LCDRF9 keypad. This keypad has a programmable alphanumeric display that is great for doing system programming and adds labels to things like zones. It also comes with a built-in PowerG transceiver. Remember that having the wireless transceiver does not increase the maximum number of zones past 32. You can only have a total of 32 zones when adding together hardwired and wireless. And thanks to DSC's industry-leading partitioning capability, you can split the 32 zones into up to 4 partitions. This gives you an amazing amount of flexibility out of a single panel.
The HS2032NK also comes with 2 PGM outputs, and you can expand the system to have up to 38 PGM outputs with a combination of the HSM2204 and HSM2208 PGM expander cards. The HS2032 can handle 1 HSM2204 and 4 HSM2208's. The HSM2204 is a high-current output and power supply. It adds 4 PGM outputs. The HSM2208 is a standard 8 PGM output expansion board. Those with the 2 onboard PGM outputs bring the PGM output total to 38.
One of the upgrades that we enjoy the most is the much-improved programming interface through the HS2LCDRF9 keypad. DSC has combined some sections to make programming a little easier. The LCD keypad will also allow you to scroll through to the exact spot you need to be. Even the toggle options are given names to be sure you are changing what you need to change. The NEO also features template programming to make some of your programming work a little easier.
Also included in the HS2032NK's list of impressive features is its 500 event log. If there is ever a question about what happened with your alarm system, it will be stored there. The event log is often the most underrated feature of an alarm system. The possible uses are innumerable. Maybe you have a teenager that you suspect snuck out. You can access the event log and find when a particular sensor was opened and closed. Or maybe you have someone that comes to take care of your dog over the weekend. You can check to see if they came when they said they did.
The HS2032 can store up to 72 user codes. This is more user codes than most people will need but gives flexibility for a small business that might have quite a few people who need a user code. You can also add a keypad with a proximity tag reader to make things even easier. The HS2032NK can support 71 proximity tags. There are a few options for keypads with a proximity tag reader, but if you want a luxurious feel to your alarm panel, you can go with the HS2TCHP. This is a touchscreen keypad that is very user-friendly and looks great on the wall.
This version of the HS2032NK is CP01 compliant and has all the fail-safes to help protect against false alarms. You will not be able to pick values for some programming sections below a certain value, such as the entry/exit delays.
This kit comes with a metal cabinet to mount and secure your HS2032NK. The PC5003C is about 12" by 12" and 3" deep. It has room for the HS2032 board. There is also room for up to 4 small expansion boards. This can make your cabinet very crowded, though. If you need more room, we do sell those cabinets separately and a PC5001CP small cabinet. Another way to help create room is to combat your extra wires; we recommend the BT-600 bus terminal expanders to do this. Each BT-600 has 2 sides that consolidate 6 wires down to one.
The kit also includes a suite of accessories. The DSC BD412 backup battery will generally provide around 4 hours (depending on the current draw of the system) of power in the event of AC loss to the panel. It comes with a 1640 transformer to step down the voltage from your wall outlet to a usable level for the control panel. And finally, there is the SD15W indoor siren. It draws a relatively low 350mA and puts out a 105dB tone.
DSC NEO HS2016, HS2032, HS2064, HS2128 Installation Manual
DSC NEO HS2016, HS2032, HS2064, HS2128 Reference Manual
DSC NEO HS2016, HS2032, HS2064, HS2128 User Manual
DSC NEO HS2016, HS2032, HS2064, HS2128 Specifications Sheet
QUESTIONS & ANSWERS
Have a Question?
Be the first to ask a question about this.
Ask a Question
Features
8 on-board zones
Expandable to 32 wireless and hardwired zones
2 PGM outputs: expandable to 38 (HSM2204, HSM2208)
Template programming
Connect up to 8 supervised keypads with keypad zones
4 partitions
500-event buffer
72 user codes