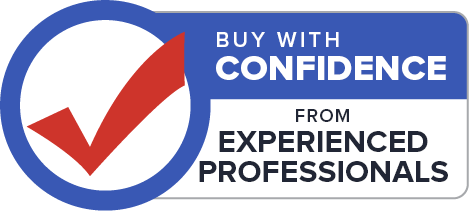 DSC HS2TCHPN NEO Touch Screen Keypad
DSC HS2TCHPN NEO Touch Screen Keypad
This latest version with the "N" suffix is now compatible with both the DSC PowerSeries Neo and the PowerSeries Pro alarm panels.
The DSC HS2TCHPN is a beautiful touch screen keypad for the new DSC NEO security systems. The HS2TCHPN makes operating your DSC NEO alarm system a breeze. With its intuitive color icons and simple menus, the HS2TCHPN will help you get the most of the NEO alarm. The icons are large enough to be seen, and you can customize the home screen so that you can put your most important functions there to be ready at a moment's notice. There are four buttons on the main screen that can be customized.

You can also change the keypad display's background image and choose what color the text is in. You can also change the door chimes for doors so that you may tell what entrances people are coming in from. If you have an additional power supply, you can set the HS2TCHPN into 'Extra Power' mode to make the display brighter. This keypad also has the ability to be upgraded to new firmware using the HS2TCHPN's SD card slot. Just download the new firmware on to the SD card and then insert it into the keypad SD card slot and choose the keypad menu's upgrade option.
The DSC HS2TCHPN also features a built-in proximity tag reader so that you, and other users, can use the tags to arm and disarm the system without having to punch in a code. The keypad will come with one proximity tag, and if you need to add more, then check out the MPT8PK 8 pack we offer.

The technology from DSC keeps getting better as they fine-tune their process, and we don't see peripherals like the HS2TCHPN being the last of new technology coming from DSC. Check out the other add-ons for the DSC NEO in our DSC PowerSeries NEO section of the website. 

Specifications:
Temperature range: UL/ULC: 0°C to +49°C (32°F to 120°F); EN: -10°C to +55°C
(14°F to 131°F)
Humidity (MAX): 93%R.H. non-condensing
Plastic enclosure protection degree: IP30, IK04 (touchscreen excluded)
Voltage rating: 11.3VDC to 12.5VDC nominal
Low battery indication: 9VDC
Connects to control panel via 4-wire Corbus
HS2TCHPN current draw (at 12Vdc): 100 mA standby (screen off)/160 mA activated
or alarm (reg. power mode)/230 mA activated or alarm (Extra Power mode). Note:
This does not include 50mA(max) using PGM output.
Wall mount tamper
5 programmable function keys
Ready (Green LED), Armed (Red LED), Trouble (Yellow LED), AC (Green LED),
HOME (White LED)
Keypad size: 7.52 in x 5 in x .8 in
Display area size: 6 in x 3.4 in
SD card slot: holds any standard Secure Digital (SD) card* (32 x 24 x 2.1 mm).

If necessary, the SD card can be formatted to file system FAT16 or 32 using a PC.

The maximum size SD card supported is 32GB.
DSC HS2TCHPN Installation manual
DSC HS2TCHPN User manual
DSC HS2TCHPN Specifications sheet
Can you make the chime volume louder?

There is a chime / buzzer volume control accessible in the user functions menu.