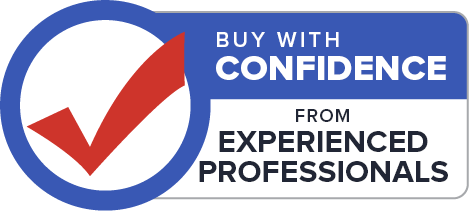 Qolsys QOL-IQWF6 IQ WiFi 6 Mesh Router
Qolsys QOL-IQWF6 IQ WiFi 6 Mesh Router
Qolsys IQ WiFi 6 installation video: https://www.youtube.com/watch?v=Cyb86mNUGs4
The IQ WiFi 6, or IQWF6, is a WiFi mesh router designed to work with security equipment to provide a more secure and stable WiFi network for your devices. The IQ WiFi 6 can be used as the only router connected to your modem or used with additional IQ WiFi 6's to create a mesh network for your home. This mesh network can provide a larger coverage range for your home by using the additional IQ WiFi 6's to essentially repeat your wifi signal. Up to 8 IQWF6s may be used together to create this mesh network, and with each boasting 1500 square feet of range per unit, can cover a very large home or building with its secure networks. Connecting additional units, or Agents can be done via a LAN using ethernet cables, or wirelessly using WPS. 
In addition to just adding wifi capability to your home, the IQWF6 offers 3 wifi networks when connected to your ISP. These 3 networks are the standard 2.4 and 5GHz as you would see on most routers, as well as a special "security" wifi network and a guest network. The standard and guest networks act as you would expect, but the security network is designed to host your security equipment such as the IQ panels. When connecting a device to the IQWF6 it will look at the attached unit and determine if the device needs to be added to the security network all on its own. This security network will pull any IQ devices as well as Alarm.com devices like cameras connected to wifi. By doing so, the IQWF6 can prioritize wifi to important devices and ensure that the network as a whole doesn't slow down your security equipment. Using the IQWF6 in conjunction with Alarm.com requires you to have an interactive account, and your service provider will need to add the IQWF6 for you as it cannot be done through the customer app. 
There is a slew of other features available for the IQ WiFi 6 that those of you proficient with networking can use to design your own custom wifi network. Features like Dynamic DNS, URL filtering, host profiles, custom DHCP and DNS, and Firewall Port Forwarding are all available using the IQWF6. These are just the tip of the iceberg as well considering the host profiles created can be controlled straight from your IQ Panel, or Alarm.com if you have it. These profiles allow you to assign devices on your network to a named profile and can be turned on or off at any time. In the future, there are plans for creating additional features for these profiles allowing time and date schedules for your devices. The IQWF6 is still constantly being updated by Qolsys with assistance from installers across America to create the best security-oriented mesh router available. If you're looking for a solid option for secure WiFi, the IQWF6 has you covered, and doubly so if your alarm system is an IQ panel. 

Important note: Due to the IQWF6 being a networking device and we are alarm techs, we cannot provide in-depth technical support on the product or the features available to it. 
SPECS:
Wireless Band - Dual IEEE 802.11 b/g/n/ax 2.4GHz IEEE 802.11 a/n/ac/ax 5GHz - AX1800
Ethernet - 1x LAN / 1x WAN Gigabit Ethernet Ports
Security - WPA2 and WPA 3 Encryption
Expandable Mesh - Add up to 8 nodes (1 controller & 7 agents)
DHCP - Server, Client
Protocols - IPv4 and IPv6
Guest Network - 2.4GHz/5GHz
WPS - Physical button is on the back of the device
Power Supply AC-DC - AC (110V 60Hz / 240V 50Hz), 12 DC (12V/1A) - Barrel jack
Operating Temperature - 32˚F to 104˚F (0°C - 40°C)
Operating Distance - Up to 1,500 square feet per point
Weight - 425g
Size - 151.4mm x 150.4mm x 55.4mm
QUESTIONS & ANSWERS
Have a Question?
Be the first to ask a question about this.
Ask a Question