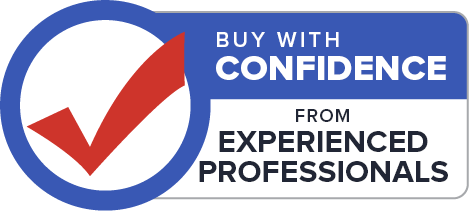 Alula BAT-CONNECT Universal Alarm Communicator
Alula BAT-CONNECT Universal Alarm Communicator
 The BAT Connect from Alula is a device that connects to security systems such as the Honeywell Vista 15P, Honeywell Vista 20P, DSC PC1616, DSC PC1832, and DSC PC1864 to provide users with interactive services, home automation, and notification at a moment's notice. 
The BAT Connect can connect to three different communication pathways to allow it to communicate system and alarm status to you or anyone you choose to include on your contact list. This also provides remote control of the system it is attached to as long as the panel is fully compatible. You'll get an app where you can arm and disarm the system and read system status as well as your event log.
The BAT Connect also allows the use of Alula's Touchpad which can be used as a keypad upgrade for your alarm system if it is fully compatible. The intuitive touchscreen interface of the touchpad allows easy daily control and manipulation through icon driven menus. The BAT Connect is only fully compatible with the above mentioned Honeywell and DSC panels, but can provide simple alarm reporting through the tip and ring connection of any panel. This does not provide keyswitch arming / disarming for non-compatible panels like the IP BAT LTE.
The BAT Connect measures in at 8.5 x 5.0 x 1.3 inches and weighs a mere 10 ounces. It is powered by whatever alarm system it is hooked to and can operate between 9-14 VDC. The unit draws 100 mA current for power and can be used in environments with temperature ratings of 32°F to 120°F (0°C to 48.9°C).
NOTE: You will need to pay a yearly, recurring fee to use this device which you can purchase HERE. This fee is non-refundable once the communicator is activated.
Is this communicator the Alula BAT-Connect-V Universal Alarm Communicator (Verizon), Sunset-Proof Communicator with Ethernet and Wi-Fi On Board, 5G ready? Does it need the PC link RE049 cable to operate with a DCS PC1616? And can it be registered to operate Wi-Fi and/or Ethernet only (self-monitor) (to eliminate the interactive service fee)? And does your company register with Alula to activate for me?

Yes.
The RE049 is an optional cable that is not required for the device to work. It just syncs the zone information into the Bat automatically.
There is no way around the interactive fee. Alula still provides those services even over IP and wants to be paid for their services.
Yes, if you purchase the service from us, we register and activate the device.

Besides the yearly interactive service fee($150.00), does the Alula BAT-CONNECT Universal Alarm Communicator require its own cell service along with a fee and number from Verizon?

No, the cell service is inclusive for the $150 fee.

We have an old wired alarm system that we are wanting to convert to a cell system. Inside the alarm box, the wording is Sp Spectra MGSPCP V3.01 "Stay D" V4.6D 51/09. We were looking at the Alula, but were not able to tell if our system could be converted. Can you help? Can you help? Is it a lost cause? We would really like to use our hard wired connections if at all possible but would like to update the system and use cell phones instead of a landline. Thanks in advance for your help.

No one here has heard of a Spectra alarm and it's certainly not mentioned in the Alula as a compatible model. I'd just replace the main board and keypad. You can keep all you hardwired sensors.