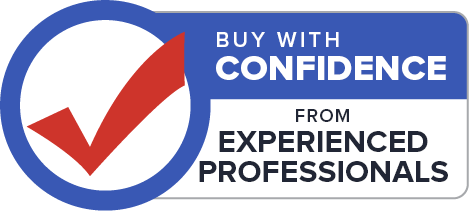 Alarm.com ADC-T40K-HD Smart Color Touchscreen Thermostat
Alarm.com ADC-T40K-HD Smart Color Touchscreen Thermostat
The ADC-T40K-HD is a high-definition touchscreen thermostat designed by Alarm.com for use with their smart home automation service. It features full integration with all of Alarm.com's automation platforms such as remote operation, scenes, and energy-saving schedules, and it can also be tied into geo-fencing if you want. The T40K Smart Thermostat really shines when coupled with Alarm.com's temperature sensors, such as the ADC-S40-T. When they are all connected together through Alarm.com, the ADC-T40K-HD will regulate temperature using input from each sensor, meaning high-priority areas (like a baby room) can be kept at the desired temperature setting. This can help save energy costs, as well as keep your entire home feeling cozy at all times. Keep in mind the Thermostat cannot directly heat or cool to certain rooms but will operate the HVAC system in a way that helps regulate the temperature throughout all of your home or business.  To get the best out of the ADC-T40K-HD, you will need Alarm.com's Automation service, meaning you will need a Residential or Commercial plan that includes it. 
The ADC-T40K-HD installation is made simple with its built-in setup guide, and troubleshooting features. When connected and powered up, the T40K will provide diagnostic troubleshooting for both wire connections to itself, as well as problem conditions with the HVAC system, displaying them on-screen to inform you of the problem. The main prerequisite for the ADC-T40K-HD is that it requires the HVAC system to be a 24V setup. 120V and 240V HVAC systems are not compatible with the T40K, but they can be adapted by an HVAC technician to provide a 24V setup for the thermostat. If your HVAC system meets the required power limit, the ADC-T40K-HD offers a near universal integration, but you can check the compatibility guide below to be sure. 
ADC-T40K-HD Installation guide
ADC-T40K-HD Data Sheet


Specs:
Power - 24 VAC - C wire required
Dimensions - 4.7" x 4.7" x 1.07'' (12 x 12 x 2.72 cm)
Operating Temperature - 41°F to 95°F (5°C to 35°C)
Communication - Z-Wave SmartStart, Z-Wave S2 Authenticated/Unauthenticated
Compatibility chart:

| | |
| --- | --- |
| Near universal 24 V compatibility | Yes |
| Humidifier | Yes |
| Dehumidifier | Yes |
| Forced Air | Yes |
| Heat Pump | Yes – Compatible with both O and B systems |
| Heat | Up to 3 stages |
| Cool | Up to 2 stages |
| Dual Fuel | Yes |
| Ventilation control | HRV, ERV, External Air Baffle |
Does it work with Variable Speed Blowers? Circulate option?

Yes, Alarm.com thermostats can support variable-speed HVAC setups, as well as the circulation/fan duty option. However, this does not guarantee compatibility with all HVAC systems. So we recommend reaching out to an HVAC expert or the mfg. of your particular system to see if it will work for you.  Geothermal HVAC systems in particular often use proprietary tstats and often won't work properly with many open market tstats such as this one.

Hello,does this unit work with Geothermal? Does it have emergency connection?

The documentation indicates that it does, however it is not compatible with all models. We were unable to get it to work correctly with a Water Furnace Geothermal unti for example. There is no list of confirmed compatible furnaces however.