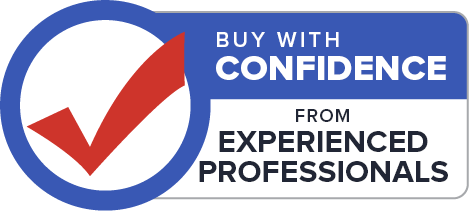 Alarm.com Commercial Interactive Service For $ 21.95/month billed at activation - $5 setup fee today
Alarm.com Commercial Interactive Service for $21.95/month billed at activation - $5 setup fee today
Alarm.com's Commercial Interactive service has a load of features directed at utilizing your security system to its fullest for your business. This service includes the ability to remotely interact with your system to arm/disarm, manage user codes, receive weekly activity reports, and offers a 6-hour supervision window for your system. In addition to the added commercial features, you will also be able to utilize an enterprise group if you have multiple systems. The enterprise group allows you to see an overview of multiple locations so you can more efficiently manage the security and activity of all your buildings. This can be vital for high-traffic commercial environments where you would like to be able to monitor the flow of employees or customers. Central Station Alarm Monitoring is not included in this price and must be added to this service. 
This is an activation price ONLY. Once we have activated your services you will receive your first bill of $21.95 + any additional services. You will be auto-billed for your total on the same date each following month. Our services require no contract and may be canceled at any time. 
Service Features Included:
- 6-hour supervision
- Cancel/verify alarm
- Commercial reports
- Enterprise energy
- Enterprise security console
- Images-limited (for image sensors)
- Inactivity alerts
- Open/close event notifications
- Remote arming/disarming
- Scheduled arm/disarm
- Activity monitoring for 50 sensors
- Unexpected activity alerts
- User code Management
QUESTIONS & ANSWERS
Have a Question?
Be the first to ask a question about this.
Ask a Question