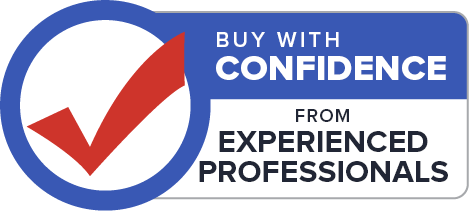 DSC PowerSeries Pro HS3032-NAKITCP01
DSC PowerSeries Pro HS3032-NAKITCP01
What you get:
1 - HS3032BASECP01 Control board
1 - HSC3010C Cabinet
1 - HS2LCDN Alpha-numeric keypad
1 - ACCK3 Hardware / Resistor pack
1 - HS65WPSNA Power adapter 
The DSC PowerSeries Pro panels are the newest line from DSC and is mainly intended to be used for large scale commercial use. The Pro panels can be used for wired security devices or can become hybrid wired/wireless by the addition of a PowerG transceiver. 
The DSC PowerSeries Pro HS3032 is capable of handling up to 32 zones. You can have those zones be all wired, all wireless, or a mix of both by adding the HSM2HOST9  PowerG transceiver. It comes with 8 on-board hard wired zones but these zones can be turned into wireless zones if you not using any wired devices at all. The panel also has a higher auxiliary power output than the PowerSeries Neo and can handle up to 2 amps of powered devices. This is, in part, because of the HS65WPSNA power adapter/transformer that the Pro uses. 
The PowerSeries HS3032 can accommodate up to 72 user arming/disarming codes and can be split into 4 partitions. This panel also features 4 different buffers. It has an Event buffer, an Alarms buffer, a Priority buffer, and an Arming buffer.  The Event buffer is a conglomeration of all events in the system and can hold up to 500 events. The Alarms buffer is for storing burglary alarms and can accommodate up to 1000 events. The Priority buffer stores fire, medical, and panic signals and can have to 2000 events. And, lastly, the Arming buffer stores armings and disarmings and can hold up to 100 events. Each buffer will overwrite itself when it reaches its capacity. 
The HS3032 board features a built-in ethernet connection and 2 USB ports. One is a USB-A port used to plug in the HSM3WIFI adapter for connecting a computer to the Pro for programming with DLS5. It also has a MicroUSB port which allows you to connect to a computer for the same purpose. On-board the Pro you'll also find a cellular plug-in interface for adding a cellular communicator to the Pro such as the LE9080. It also features 4 on-board PGMs which are programmable outputs that can be used for adding extra items like additional sirens or can be used for smoke detector resets. You can add up to 32 low current PGMs by adding the HSM2208 boards or up to 4 high current PGMs by adding the HSM2204 boards. 

QUESTIONS & ANSWERS
Have a Question?
Be the first to ask a question about this.
Ask a Question