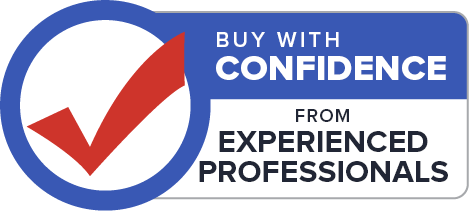 Alarm.com Car Connector ADC-3035L-AT
Alarm.com Car Connector ADC-3035L-AT
With Alarm.com's Car Connector module, you can not only keep tabs on the location of a vehicle but also monitor a multitude of information sent through the OBD II port as well. This module is capable of accelerometer readings while driving, fuel level monitoring as well as real-time diagnostic alerts such as engine troubles. Most cars built after 1996, especially newer models can report information to this module regarding fuel and diagnostic troubles. Hybrid and Electric cars are not supported at this time though.
This GPS module is especially handy for newer drivers so that they can be monitored for both driving safety, as well as any issues that may come up while they are away from home. The unit even has a built-in backup battery in case the car is dead and cannot be turned on, making it easy for mom or dad to locate their child stuck in an out-of-the-way location. Even if you do not have children and would like to be able to monitor your own driving habits and diagnostics, this module has you covered. 
Adding this GPS unit to an Alarm.com account is simple, although it does require a service plan for the module itself. While installing make sure you are in an area that can receive decent cell reception. Just plug it in and pull up your Alarm.com count to add a GPS device. Up to 5 of these car sensors can be monitored by one Alarm.com account.
The service plan needed for this unit can be found here: 
SPECS:
Cellular network: AT&T 4G LTE
OBD-II interface: J1850 PWM, J1850 VPW, ISO-9141-2, ISO-14230 (KWP 2000), SW-CAN, ISO-15765 CAN
Positioning: Integrated GPS
Accelerometer: Built-in, triple-axis
Status LEDs: 3 (OBD, GPS, cellular)
Certifications: FCC, IC, CE, PTCRB, RoHS
Operating voltage: 12/24 VDC vehicle systems / 9-30 VDC (start-up, operating) / 7-32 VDC (momentary)
Power consumption: Typical 2 mA @ 12 V (deep sleep) / Typical 40 mA @ 12 V (active tracking w/ GPS and cell enabled)
Battery pack: 180 mAh, Lithium Ion
Battery charging temperature: 32°F to 113°F (0°C to 45°C)
Operating temperature: -22°F to 140°F (-30°C to 60°C) (connected to primary power) / -4°F to 140°F (-20°C to 60°C) (operating on battery) / -4°F to 77°F (-20°C to 25°C) ≤ 6 months (long-term storage with battery)
Operating humidity: 95% relative humidity @ 122°F (50°C) non-condensing
Shock and vibration: U.S. Military Standards 202G, 810F; SAE J1455
Dimensions: 1.8 x 2.6 x 1.1" (46 x 67 x 28 mm)
Weight: 1.75 oz (50 g)

How do you install it and use it

See here for the quick install video for this:
https://www.youtube.com/watch?v=3LS6c8HzEzA

And here is a video on the general usage and features of the device.
https://www.youtube.com/watch?v=ss6qHi0Dkwo