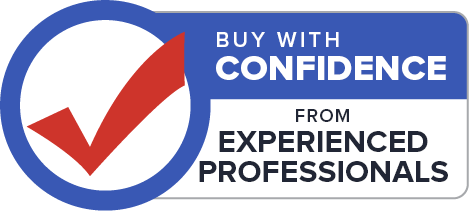 Alarm.com ADC-SEM300-VT-VZ-M Communicator For Honeywell Vista Series (Verizon)
Alarm.com ADC-SEM300-VT-VZ-M Communicator For Honeywell Vista Series (Verizon)
This model of SEM-300 uses Verizon cellular communication. If you would like the AT&T model, click here.
The ADC-SEM-300 is an upgraded version of the Alarm.com SEM210-VT communicator compatible with the Honeywell Vista10P, 15P, and 20P panels. This communicator allows signal transfer from your panel to Alarm.com and/or a central station, depending on your service plan. While Alarm.com mainly focuses on intuitive self-monitoring through their customer portal or app, they also offer a reasonably priced solution for cellular signal transfer to a central station monitoring company if desired.
The SEM-300 features 4G LTE cellular communication and optional broadband connectivity for a guaranteed connection and Long-term operation. What sets the SEM300 apart from its predecessor is its ease of installation, multiple fallback cellular frequencies, and external status LED lights.  
The SEM300 only requires 2 keypad BUS terminals, a 12V DC connection, and a ground inside the vista panel, which makes installation much easier than the older model SEM. It enrolls as a keypad which also makes programming much more simple for the DIY installer. This model features internal antennas, so you don't have wires running everywhere, increasing compactibility by taking up less space.
While focusing on 4G LTE, the system also has 3G HSPA and 2G GSM fallback capabilities that allow constant cellular communication in case one falters. The SEM300 is also designed with an ethernet port for a broadband backup in the direst of cellular loss conditions. The SEM300 features external-facing LED lights to allow easier troubleshooting and signal strength display. All in all, this device functions identically to the SEM210, in terms of use with Alarm.com services, allowing all of the Alarm.com interactive plans' functionality.
The SEM300 is also capable of acting as a Z-wave hub for any Z-wave devices you may have in your home, such as lights, thermostats, garage doors, or locks. This allows you to control your z-wave devices with your Alarm.com account through the app or customer portal on the web. 
IMPORTANT: Use of the SEM300 is dependent on an applicable service plan such as the interactive residential service, or the interactive commercial service through Alarm.com. 
SPECS:
Power Requirements: 12V nominal, 125mA(continuous), 230mA max
Cellular network: 4G LTE with 3G HSPA & 2G GSM fallback
Panel Interfaces: 2 keypad bus terminal, 12V power and ground
Operating Temp: 14°-131°F (-10°-55°C)
Humidity: 90% non-condensing
Dimensions: 7.66x4.35x1.65 in (19.46x11.05x4.19 cm)
Enclosure indicators: 5 LEDs (red, green, yellow, blue)
Case Material: High-impact, ABS plastic
ADC SEM300 Quick Install Guide
ADC SEM300 Troubleshooting Guide
QUESTIONS & ANSWERS
Have a Question?
Be the first to ask a question about this.
Ask a Question