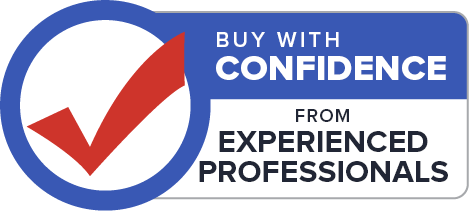 Honeywell Resideo PROWIFIZW Wifi and Z-wave Module
Honeywell Resideo PROWIFIZW Wifi and Z-wave Module
NOTE: You only need this module if you have the PROA7 model. The PROA7PLUS system includes this module out of the box.
The PROWIFIZW module is a wifi and z-wave card that can be installed on the Honeywell Home and Resideo PROSeries panels. The card is easily installed in its designated spot in the back of the PROA7 alarm system. The PROA7PLUS version of the panel already has this module installed before it is boxed up. The PROWIFZW allows your PROSeries panel to connect to your home wifi for panel updates and communication for services. The z-wave aspect allows your PROSeries panel to act as a z-wave hub for any smart home devices you may have at the panel. This module also works in conjunction with the PROLTE-A or PROLTE-V modules so that you have 2 methods of communication in case one fails. 
Utilizing Total Connect services, you can use the PROWIFIZW module to not only communicate out but also add smart home automation through the interactive app. With the PROSeries alarm systems, you must have at least the base level Total Connect service to communicate alarm signals to a Central Station Monitoring company. If you choose to use a higher Total Connect package you can add interactive features through an app or computer portal. You must have either the PROWIFIZW wifi module or one of the cellular PROLTE modules to be able to connect to Total Connect. 
SPECS:
Board dimensions: 1.625in x 2.625in x .3125in
Input voltage range: 3.6 - 14V, 17V max
Input voltage: 3.5V
Current drain: 250mA
Temperature range: 32°F to 140°F 
QUESTIONS & ANSWERS
Have a Question?
Be the first to ask a question about this.
Ask a Question