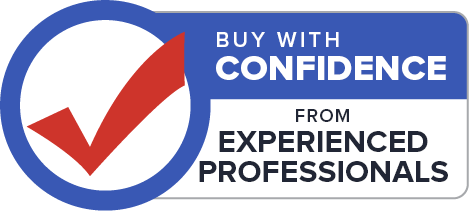 Honeywell Resideo PROSIXSMOKEV Wireless Smoke And Heat Detector
Honeywell Resideo PROSIXSMOKEV Wireless Smoke And Heat Detector
The PROSIXSMOKEV is a wireless smoke detector for the Honeywell Home and Resideo PROSeries alarm systems. The PROA7 and PROA7PLUS alarm systems are capable of more than just burglary detection, and fire detection is on that list. By using the PROSIXSMOKEV you can put wireless smoke detection in your home or business so your PROSeries panel can keep you safe. The PROSIXMOKEV also doubles as a max heat sensor as well, meaning that if the temperature in the area of the smoke detector reaches 135 degrees Fahrenheit, the sensor will be tripped as well. This can be crucial towards the end of the sensor's life as the smoke sensitivity potentially wears out.  As with standard smoke detectors, it is recommended to replace smokes every 10 years although an average lifespan is not listed, and the PROSIXSMOKEV does not have an average battery life listed. These unlisted specs are instead covered by the sensors and the alarm system by notifying you when the batteries are low and when the sensor needs to be cleaned. These smoke detectors can also be used in conjunction with the PROSIXCO and PROSIXHEAT to maximize your home safety. 
SPECS: 
Mounting Hardware: Included
LED Indicators: Yes
Audible Signal: 85 dBA
Heat Detection: ≥ 135 °F (57 °C)
Rate-of-Rise (RoR): > 104 °F (40 °C) @ 15 °F/min (8.33 °C/min)
Transmission Range*: 300 ft (92 m)
RF Frequency: 2.4 GHz
Encryption: 128-bit AES
Tamper Protected: Cover
Power Requirements: 3 V CR123A Lithium Battery, Qty 2 (Panasonic CR123A)
Operating Temperature: 40 °F to 100 °F (4.4 °C to 38 °C)
Relative Humidity: 95 % max., non-condensing
Dimensions (Dia x D): 4.7 in x 2.3 in (119.4 mm x 58.4 mm)
One-Go-All-Go: Yes
QUESTIONS & ANSWERS
Have a Question?
Be the first to ask a question about this.
Ask a Question