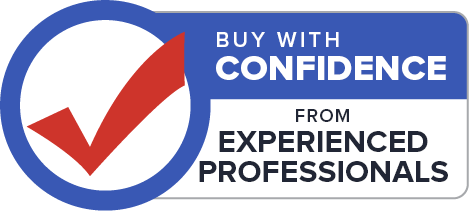 Honeywell Resideo PROA7PLUSC Touchscreen Wireless Security System
Honeywell Resideo PROA7PLUSC Touchscreen Wireless Security System
The PROA7PLUS is Honeywell and Resideo's most advanced all-in-one wireless panel. This panel utilizes the new SiX wireless technology, a user-friendly interface, and multiple additional modules allowing you to expand the system's capabilities. The new SiX series wireless sensors that work with the PROA7PLUS have a range of 300ft and improved encryption and performance over the previous 5800 series wireless devices. The PROA7PLUS also has the ability to use legacy wireless devices from all brands using the PROTAKEOVER module. Included in the PROA7PLUS system is a Wifi/Z-Wave Plus module, allowing connection to your home internet as well as a Z-wave hub capable of connecting to your smart home devices. When coupled with the Total Connect service, you will be able to automate your smart home devices and security system through an app or computer portal. All of these features are rolled into a reasonably sized system with a 7" LED touchscreen display. Along with that the system also has a built-in sounder capable of up to 85dB siren output, as well as the system chiming options that can be adjusted manually.

The security aspects of the PROA7PLUS are among the best when it comes to residential and commercial alarm systems. The PROA7PLUS is capable of holding up to 250 total security sensors between the SiX wireless and legacy devices. 127 of these are for use with the new SiX wireless sensors. The additional 123 sensor slots are for use with the PROTAKEOVER module that allows the use of 319.5MHz, 345MHz, or 433MHz frequency sensors. That means it can utilize sensors that you may already have in place from any manufacturer, excluding DSC's new PowerG wireless line. When adding the PROTAKEOVER, you must choose the MHz frequency you wish to take over, so you cannot mix multiple frequencies on your PROA7PLUS. This system is capable of handling 8 additional wireless keypads, which come in either touchscreen or LCD options. This allows you to have multiple entry points to your home or business, or you can use the additional keypads to partition the system out into multiple sections. The PROA7PLUS allows up to 4 total partitions, and partitions 3 and 4 can be converted into shared partitions so you can customize the system however you like. The system allows up to 96 total user codes, and up to 32 wireless keyfobs as well which increases the number of people that can use the system. This is great for a business that wishes to monitor who is arming and disarming the system and when. The event log of the PROA7PLUS holds 4000 events which covers arming/disarming, alarms, trouble conditions, and more so you will have plenty of ways to look back on what has happened on the system over time. When using Total Connect service, you will be able to see all events and features that have been discussed so far as well from the Total Connect portal or app.

Utilizing Z-wave technology is pretty much the standard with alarm systems now. Most all-in-one panels come with the capability to connect smart home devices, and with service, automate your home or business. The PROA7PLUS allows up to 78 Z-wave plus devices including 60 lights, water valves, and shades, 6 thermostats, 6 locks, and 6 garage door controls. With such a wide variety of home automation devices on the market currently, it makes combining your security system and home automation a no-brainer. This allows you to automate door locks when the system is armed, shut off HVAC or water to the building when no one is there, and much more. You can set up to 100 automation rules and scenes that will help you not only improve your security but decrease the cost of utility bills at your home or business if utilized correctly. These scenes can be customized to allow the system to activate, or deactivate, any z-wave devices that you have enrolled on the panel. With Total Connect, you will also be able to remotely control the z-wave automation devices at will from the app. This in conjunction with the reporting features of Total Connect gives you full control over your system and smart home automation without ever having to go to the panel. That is not to say the PROA7PLUS does not have its own capabilities when it comes to z-wave. When used without service, the Z-wave will be restricted to use at the panel only, meaning all automation will need to be performed at a keypad. Although this reduces the efficiency of the home automation, it does allow you to use the PROA7PLUS as a Z-wave hub all on its own. Each device, when enrolled, shows up on the "Devices" screen allowing you to interact with each one individually. To truly create an automated home and security system, the Total Connect service is recommended but not completely necessary.

For communication, the PROA7PLUS comes with a built-in Wifi module as well that allows connection through IP. This only covers half of the system's communication methods though. With the addition of the PROLTE module, you can add cellular communication as well. The PROLTE module comes in 2 formats, AT&T LTE and Verizon LTE. These just change the cell towers the module uses to communicate so it has no effect on the cost of service. To utilize these communication methods, you will need to add Total Connect 2.0 services to your system. These can range from sending signals to a Central Station for alarm monitoring and can be upgraded to include interactive services as well. With interactive services from Total Connect, the PROA7PLUS system can be controlled remotely and will report notifications directly to the end-user. Through the use of the Total Connect service, you will also be able to receive activity notifications from your PROA7PLUS, allowing you to monitor which sensors are going off at what time. This is particularly handy for business operations, or if you have an elderly relative you wish to keep an eye on. When it comes to automation, the Total Connect service gives you loads of additional features for that as well. As mentioned before, you can integrate your smart home devices with your security system so that they work in sync.

*NOTE* While this is not critical information for the alarm system, we have been hearing of some confusion between Honeywell and Resideo branding. To clear that up, we would like to mention that Honeywell is transitioning all of its security division to Resideo. That means in the future you will see less Honeywell branding and more Resideo branding. The PROA7PLUS (C) system we carry is branded as Resideo as you can see in the picture, the "C" designates the Resideo branding. The product itself is still manufactured by Honeywell, but will soon no longer be labeled as such. It is still backed by the biggest name in security and provides all of the benefits that the Honeywell name has brought to alarm systems for decades.
NOTE: This item cannot be shipped via air services such as Priority Mail, UPS Next Day or 2nd Day Air.  Can only be shipped UPS Ground.
QUESTIONS & ANSWERS
Have a Question?
Be the first to ask a question about this.
Ask a Question